Whether you're in the market for a new caravan or want to purchase your first one to start an adventure on the road, you need to make sure you choose the right manufacturer.
The UK has many caravan manufacturers to choose from, but they all have different qualities to offer.
To help you choose the right caravan for you and your journey, take a look through our latest analysis of the best caravan manufacturers in the UK and what sets them apart from each other.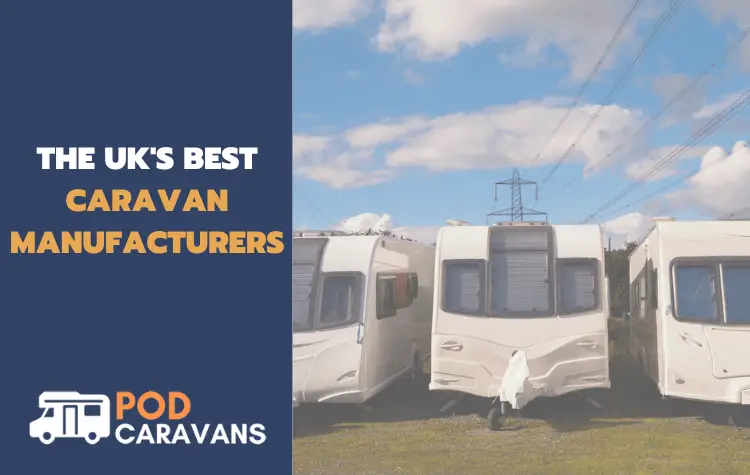 A List of UK Caravan Manufacturers
Bailey of Bristol
Website: https://www.baileyofbristol.co.uk/
Contact: +44 117 966 5967
Bailey Caravans is a popular manufacturer in the UK because their aftercare team is amazing and attentive. Any problems that may arise after you purchase from them, they are happy to help you solve the issue, or they'll even replace parts for you.
They were once available in the Australian market, but now they only sell in the UK. But they have a loyal following in the UK, making Bailey Caravans a well-known brand.
Pros
Great aftercare team and warranties
Affordable caravans
Consistently update and revamped inventory
Prompt service and sales
Lots of storage in all models
Spacious interior layout
Cons
Some lower-quality materials
Parts can be hard to find
Coachman
Website: https://www.coachman.co.uk/
Contact: +44 1482 839737
Coachman is a great caravan manufacturer in the UK for people that want a smaller high-quality caravan. Coachman is all about luxury caravan and experience. So if you want a caravan with a gorgeous interior and an attractive exterior, you will love the models that Coachman Caravans offers.
And the sales team is more than happy to help you find the perfect model and design for you, as many caravans have customization options.
Pros
Lightweight caravans
Friendly customer service
Helpful sales team
Reliable materials and design
Compact for small spaces
Beautiful interior
Cons
Expensive models
Limited selection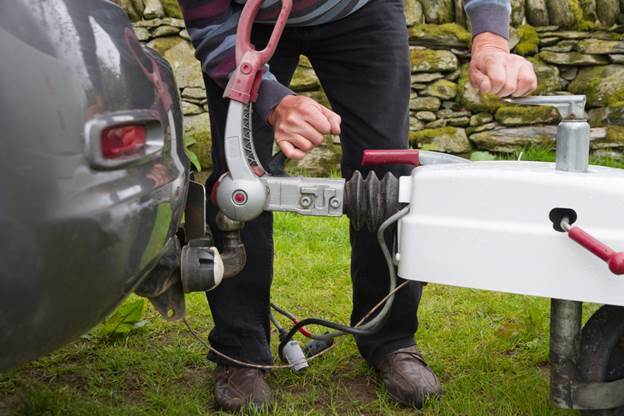 Elddis
Website: https://elddis.co.uk/
Contact: N/A
Elddis is a popular caravan company because they sort of break the mould of caravan design. The designs are ideal for someone that wants their caravan to be a haven for relaxation, but maybe not much. The bed area is exquisite while the other areas are a bit tighter, so if you don't cook much inside your caravan, this may be the perfect vehicle for you. They are also available in Australia.
Pros
Lightweight caravans
Solid construction
Easy to tow
Clever and spacious bedroom design
Excellent and efficient lighting
Cons
Small kitchen area
Odd entrance
Buccaneer
Website: https://www.erwinhymergroup.com/en/brands-products/buccaneer
Contact: N/A
On the other end of the spectrum lays Buccaneer caravans. These are more about entertaining and truly living in your caravan, rather than just having a cosy place to sleep. The bathroom itself may be the best part of Buccaneer caravan models. These washrooms are practically as good as a powder room in a small home, as they are spacious and designed beautifully. The bathroom is often treated as an afterthought in caravan designs, but not with Buccaneer.
Pros
Excellent kitchen area
Excellent washroom
Affordable
Spacious dining area
Comfortable and attractive design
Easy to tow
Cons
Expensive
Only large models
Small bedding area
Compass
Website: https://elddis.co.uk/brands/compass
Contact: N/A
Compass caravans are beautiful and reliable, making them one of the best manufacturers of caravans in the UK. Compass makes luxury vehicles that are spacious and have everything you could want.
They're all about the bells and whistles, so if you love having those little extras like window shades, stunning mirrors, superb lighting, and a high-tech microwave. It's often those little details that make your experience an A+ instead of an A.
Pros
Incredible details
Luxury materials
Spacious bedroom
Well-equipped kitchen
Excellent customer service
Helpful sales team
Cons
Expensive
Too large for many parking spots
The English Caravan Company
Website: https://www.theenglishcaravancompany.com/
Contact: +44 1462 743904
The most reported aspect of this company in customer reviews is that the sales and customer service teams are excellent. They are friendly and super responsive.
Pros
Impeccable customer service
Informative and polite sales team
They buy caravans
Fair price
High quality builds
Cons
Limited models and designs
Fifth Wheel Company
Website: https://fifthwheelco.com/
Contact: +44 1745 583000
The Fifth Wheel Company has some of the most stunning interior designs. The couches and bedding are made with high-quality fabric and materials, making them super soft and firm for optimal comfort. There's even a fireplace to make the interior extra cosy and warm. This caravan is ideal for the road tripper that spends a lot of time in the caravan, even in the cold winter months.
Pros
Super comfortable
Affordable
Separated living areas
Fireplace
Solar-powered components
Well-equipped kitchen
Cons
Not super durable
Unreliable mechanics
Freedom Caravans
Website: https://freedomcaravansnorth.co.uk/freedom-caravan-models/
Contact: +44 1889 883088
Freedom caravans are one of the more convenient caravans you can purchase. There are many models to choose from, some with two berths and some with three. So you can travel with three people and still have comfortable bedding. The dining areas on every model are excellent.
They are comfortable, so there's plenty of elbow room for four or five diners all at once. Their compact size and easy to tow design make them one of the easiest caravans to take around the country, even if you're not confident with your caravan towing skills.
Pros
Compact design
Affordable price
Excellent heating and cooling systems
Beautiful dining space
Easy to tow
Many designs and models to choose from
Cons
Gobur Caravans
Website: https://goburcaravans.co.uk/
Contact: +44 1263 860031
Gobur Caravans offer an excellent product, but people rave about the customer service, starting with the sales team and ending with the service team. Customers report that salespeople are honest and don't pressure anyone into buying a caravan they aren't thrilled with.
Some customers had minor problems with mechanics after purchasing but reported that the service team was on it promptly. And they haven't had any issues with their vehicles since. Gobur wants to put the customer first at all times, which is what you want from a caravan manufacturer.
Pros
Many models to choose
Impeccable reputation
Great warranty and aftercare
Friendly and helpful customer service
Open and honest sales team
Cons
Heavy
Tough to tow with smaller vehicles
Lunar Caravans
Website: https://www.lunarcaravans.com/
Contact: +44 1772 337628
Lunar Caravans make decent vehicles built to last. Customers report they've had their Lunar vehicle for years with little to no problems. These models are easy to tow and a breeze for those who want a comfortable motorhome to travel with ease.
If you want a large, luxury vehicle, you should look elsewhere. But for a compact and get-the-job-done kind of caravan, Lunar is an excellent choice. They don't go for all the minuscule details to the bells and whistles, but their caravans have integrity and are built to last.
Pros
Affordable
Sturdy builds
Cheap parts
Long-lasting caravan
Spacious entrance
Cons
Customer service occasionally lacking
Little aftercare
Swift
Website: https://www.swiftgroup.co.uk/caravans/
Contact: N/A
Swift caravans are for people who aren't looking for long-distance holiday drives but those who want a cosy place for camping and quick trips around the area. The caravans are well-built but simply not designed for days and days on the road. But if you like weekly trips on your days off, you'll love what Swift has to offer.
But the caravan is spacious and rather high-tech, with Bluetooth and smart home capabilities. So these are like the motorhome of the future! Plus, Swift caravans are affordable, and the sales team is super helpful and doesn't want you to walk away with something you don't love.
Pros
Compact design
Spacious and ergonomic interior
High-tech amenities
Superb safety features
High-quality materials and design
Built-in stereo system
Cons
Not ideal for very long trips
Abbey
Website: https://www.abbey-caravans.com/
Contact: +44 28 9036 5522
Abbey caravans are one of the most well-known manufacturers in the UK, and they also have a firm grasp of the Australian caravan market. The Australian side of their company is called Ace Caravan, but for UK people, look for the name Abbey.
They always have plenty of models available in a range of sizes and designs, so some consider them the McDonald's of the caravan industry. Quite the reputation! Their builds get the job done but aren't the most luxurious or the longest lasting. If you want a caravan for a few years at a low price, Abbey caravans have some wonderful options.
Pros
Easy to find parts
Affordable price
Simple buying process
Wide range of models
Spacious interior
Cons
Moderate build quality
Lack of customization
Standard caravan layout
Nomad Trailers
Website: https://nomadtrailers.co.uk/
Contact: +44 7789 373982
Nomad Trailers are another super well-known company among those that own caravans. They make up a large portion of the UK market and have a lot to offer customers. One of the most unique selling points for these trailers is how easy they are to tow with nearly any vehicle.
The lightweight design and materials along with the simple towing mechanics mean anyone can tow this. So if the towing aspect is stopping you from purchasing a caravan, consider buying one from Nomad Trailers because it truly couldn't be a simpler towing process.
Pros
Affordable
The easiest caravan to tow
Beautiful furniture
High-quality mechanics and build
Fast delivery or buying process
Super compact
Good warranty
Cons
Problematic entrance and doors (hard to slide/step into)
Small interior
Vanmaster
Website: https://www.vanmastercaravans.co.uk/
Contact: +44 1942 212194
Vanmaster makes heavy and luxury caravans for people who don't want to sacrifice any creature comforts while on the road. These vehicles can be tough to tow and park, but when it's time to pull over for the day, you'll be comfortable.
Many people love a road trip but don't want to give up their large bed or spacious shower, and with Vanmaster caravans, you don't have to. You can cook and dine inside the caravan on holiday without feeling cramped or suffocated, especially because of the large and beautiful windows.
Pros
Extremely well-built
Longlasting mechanics
Easy to find parts
Excellent customer service
Superb aftercare and service
Unique look
Optimal comfort
Cons
Expensive
Heavy to tow
Tough to park in small spots
Bessacarr
Website: https://www.bessacarrcaravan.co.uk/
Contact: 015 2268 6996
Bessacarr Caravans emphasizes a purposeful design. So while they have several different added features and aspects, they all have a specific purpose to enhance the design.
Their caravans include a rear-view camera and roof lights that detect rain and close automatically. These are just two of the added features that make using caravan easier to use. The exterior has a luxury-looking design, but they use the most durable and lightest materials to make it easy to tow while still being reliable against the elements.
Pros
Easy to tow
Smart features to make life easier
Excellent construction and design
Large windows for excellent light
Lightweight materials
Long-Lasting
Cons
Not the fanciest interior
Expensive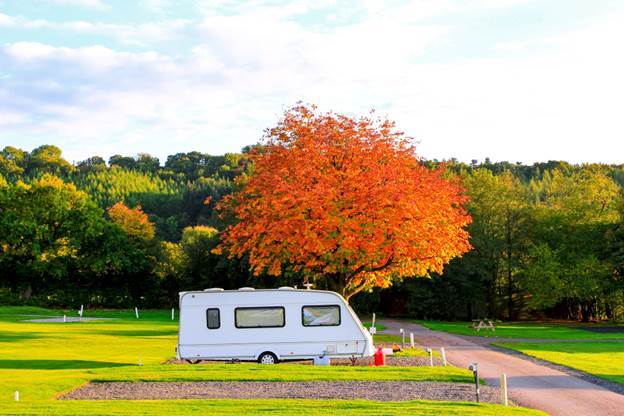 Final Note on British Caravan Manufacturers
In the end, all of these manufacturers make caravans to fulfil different consumer needs.
If you want high-end and luxury, go with Coachman, if you want a simple to use, go with Nomad Trailers.
Hopefully, this list will help you choose the best caravan manufacturer in the UK, so you don't have to shop around too much before making the perfect purchase.