It takes a lot of hard work and money to make sure your caravan has everything it needs. One thing that's really important? Running water!
Luckily, most caravans have water pumps already built-in, but there may come a time when you either want to upgrade or replace it.
The most common type of caravan water pump you'll find is a 12v water pump that runs directly off the vehicle's 12-volt battery.
Caravans aren't as efficient as houses or larger vehicles when it comes to water systems and 12v pumps are the most reliable type of pump you can install. With that said, you should always check your pump is working before embarking on a cross-country trip!
In this guide, we explain why caravan water pumps are needed, how to choose the best 12v water pump, and features to look out for.
Best 12V Water Pumps For Caravans
Whale 12 V Water Master Premium Pump and Plug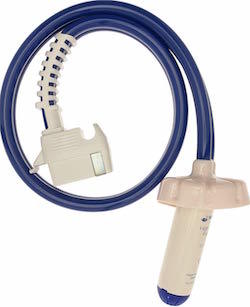 Whale is a well-established brand that has been in the industry since the 1940s due to their revolutionary water pumps. They have continued to innovate with intelligent control electronic pumps for a range of vehicles.
This high expertise design has led to them leading the way in the marine, caravan/motorhome, shower drainage and industrial markets worldwide.
The products they create are also a high quality which has been displayed in the company being accredited across three separate ISO certifications: 9001, 14001 and OHSAS 18001.
This 12V water pump is no different and provides an excellent pump performance of 15.8 litres per minute which will meet the requirements of the majority of caravan owners.
It has easy installation with no need for additional adaptors. The water pump is kink resistant, wipe clean hose which is easy to store away in-between seasons. 
Whale GP1002 Standard 12V Submersible Electric Pump-White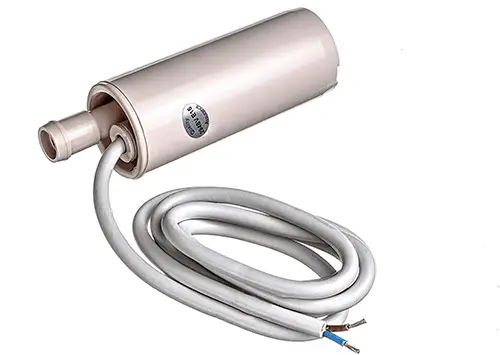 With the reputation of Whale behind it, you can be sure that this product will provide your caravan with water in an environmentally friendly way. It's also very economical so if eco-mindedness is one thing on which you thrive – then this may be the pump for you.
The water pump is compact and durable. It would be perfect for anyone who wants to replace their old, outdated pump without having any extra space or spending more money on something bigger. The quiet operation makes this a great option too – so you won't have an issue with waking up your neighbors in the morning when it starts working its magic again after being turned off all day
If you're looking for a cheaper way of updating a manual system into an electric system, then this is for you. It does have a limitation of a maximum continuous operation of 15 minutes; however, in most cases, this is more than sufficient.
Comet 12v Caravan Water Pump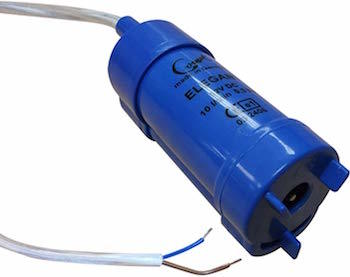 This Comet 12v water pump packs a punch and is more than suitable for caravan use. It is easy to install – you won't be spending days getting frustrated trying to get it to work, or calling in the professionals. In terms of compatibility, it is suitable for the following Thetford cassette models: C2, C200, C200CW, C402 & CWE.
If you're looking for a cheaper alternative as a replacement, then this will tick the boxes. To install it's as simple as removing your old pump, wiping it down with a dry cloth and popping it in.
It's suitable for continuous operation with an expected lifespan of 400-500 hours, making it a sturdy and durable option that should serve your caravan through several seasons.
Whale 12v Caravan Submersible Water Pump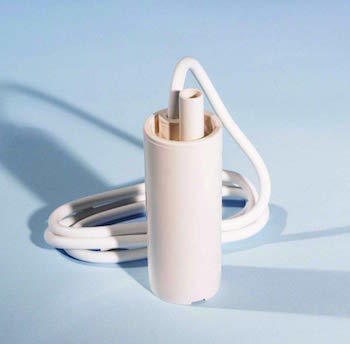 If the biggest barrier to replacing or installing a water pump is your budget, then this Whale model could be the option for you. It's a versatile option that is ideal for basic caravans, boats or motorhomes. It is also suitable to be a direct replacement in C2 & C2000 Thetford Cassette toilet (as well as products from Truma & Carver).
Don't be fooled that the low price means low quality – it's still designed and manufactured by one of the leaders in the industry.
Installation is a breeze and should only take a few minutes. You just need to remove the previous pump, bare the wires and crimp the Whale model's connections directly, colour for colour.
Seaflo 16 LPM Submersible Electric Pump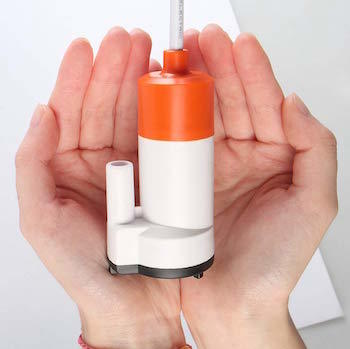 Last but not least, this Seaflo pump is ideal for automatic water transfer, such as filling your caravan water tank. This pump can run at 16 litres per minute for up to 30 minutes.
The water pump is entirely water submersible and operates silently while also having a durable stainless steel shaft. If you want to transform the pump into an automatic function, then you just need to add in a pressure switch.
Also included is a two-year warranty if a fault develops with the product. If you don't need to replace your main water pump, then this can also be a spare water pump that you keep onboard your caravan if a fault develops mid holiday with your main pump.
What Is A Water Pump And How Does It Work?
A caravan water pump is a crucial essential to your plumbing mechanism and only starts operating when you have a demand for water such as in combination with an Aquaroll Mains Adaptor.
So when you turn the tap, the pumping system is initiated and works using a mechanism that increases the pipe pressure to a default level. 
This is often a set pounds per square inch (PSI) which is usually around 30. Depending on the water pump, you'll be able to adjust the PSI setting. Once the pump is turned on, it helps to funnel water through to any open taps until you turn them off.
Benefits Of A 12V Water Pump 
There are a few good reasons why you might be looking to invest in a new water pump for your caravan:
Consistent Water Pumping
A water pump helps you to effectively get water from its source into your caravan, whether this is to your kitchen taps or bathroom appliances. The top 12v water pumps will have automatic features that help to keep a consistent water pressure which then has a shut-off feature that triggers automatically when the intended water pressure is reached.
Energy Efficient
12v water pumps are smaller in size; therefore use lower amounts of energy to operate compared to larger sized water pumps. Some water pumps allow you to run directly from your vehicle battery. This means you're less likely to see huge increases in your energy bills.
In addition, these water pumps are simple to install while also being quiet so most times you won't even realise it's in operation.
High Flow Rate
Water is one of the essentials in a caravan, and the water pump plays a key role in supplying enough water. The best pumps will have a high flow rate meaning more litres per minute can be supplied to your taps.
Small and Compact
Caravan water pumps are less bulky, which is important because there is likely going to be a shortage of space due to the limited nature of a caravan. This is one of the main differences between a 12v water pump and a conventional 24v water pump that is usually found on trucks or other large vehicles.
Smooth Water Supply 
A suitable pump can deliver a consistent stream of even water flow. To do this, you need a pump that provides an adequate flow rate and pressure.
What To Look For When Buying a Water Pump
Price
Your budget will determine the quality of the water pump that you can buy.
Factors such as intended usage and its quality will also be a factor. If you are replacing an existing pump, the price of the replacement part may vary according to the make and model of your vehicle.
12v water pumps can cost anywhere from £10 all the way up to £200 or more depending on what your needs are. A general rule of thumb is that if you are using the pump for heavy-duty tasks, expect to pay more. If you are looking for a high quality pump, be prepared to spend more because many of the pumps in this category are commercial grade.
Brand
Several brands manufacture water pumps, and it's important to choose a water pump that has a strong brand reputation. This can also be in the form of many reviews to give you the extra peace of mind that you're purchasing a high-quality product.
We've chosen to feature several pumps from Whale, a company with years of experience serving the caravan market.
Voltage
The voltage requirement of your water pump should be taken into consideration. For this guide, we've stuck to 12-volt models because they are the newer type of models that have better qualities compared to 24-volt units that are often found in older vehicles. 
Energy Consumption
It's important to understand that water pumps will consume energy to run, but you need to ensure that you have the power supply for your intended water pump. If the demands of your water pump exceed your power supply, then you may see an increase in your bills or your supply may run out. 
Pressure Rating
The pressure rating that a water pump can reach because this will play a large role in the number of litres or gallons that it can deliver. If you have a high water demand, then a higher pressure rating will be better suited.
Noise
The last thing you want is a noisy water pump. This is often a quality that separates the best water pumps and the lower cost of water pumps. Ideally, you want a water pump that is quiet in operation as this will mean for example if you're sleeping and someone else uses it, you're less likely to be woken up.
Pressure Auto Switches Off
It's recommended that you purchase a water pump that has an auto switch-off feature which means that it will automatically turn off once it has reached it's intended water pressure.
Size Dimensions
Different water pumps have different size dimensions, and it's important to check the size of your current water pump to ensure that your new water pump will fit in the existing space.