It's important to clean your whole caravan, but the roof often gets overlooked. Maybe it's because it's a bit out of reach, or maybe people just don't think about it, but cleaning the roof is essential to keeping your caravan safe and on the road.
Here's a step-by-step process for how to clean a caravan roof.
1. Get a good ladder
You definitely need a good ladder to clean the top of the caravan. You should never walk on the caravan roof. Even if your caravan has a roof strong enough to hold your weight, you will be using water and soap, which will make the surface very slippery. Standing on the roof in those conditions is not ideal.
The best ladder is high enough to reach the roof but also designed to be as safe as possible. Telescopic ladders are a good choice because you can adjust the height. Plus, they're lightweight and easy to store when you're done.
Look for a ladder with non-slip steps and feet to ensure it stays in place and has a good grip so you don't slip. Some ladders have safety bars and handles that are great for this purpose, too.
Set up your ladder and climb to the top. Before you get started cleaning, visually inspect the roof. Make sure there is no damage, and remove any large pieces of debris.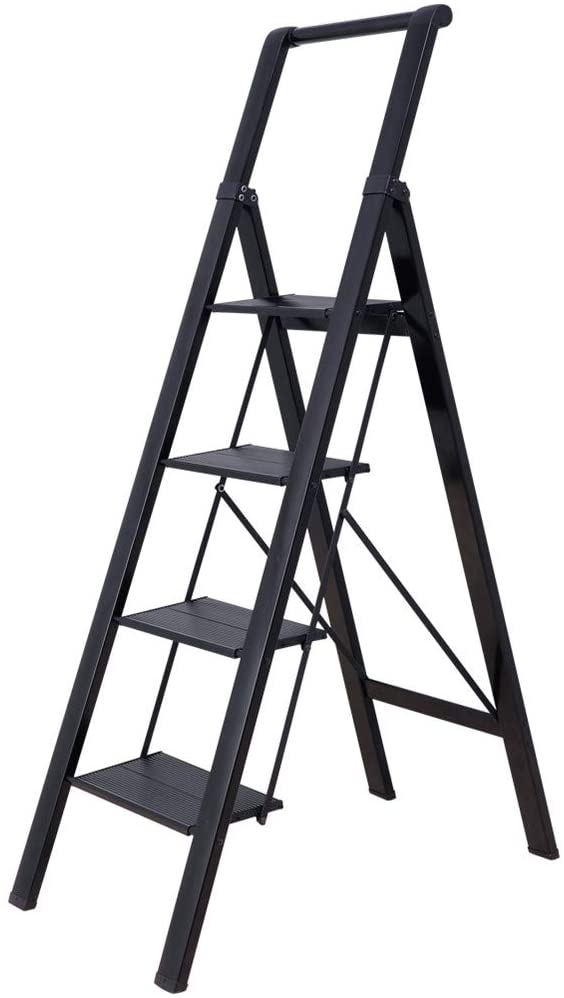 If you're in the market for a good ladder, here are a few to consider:
2. Apply a cleaning solution
There's no single product that's perfect for cleaning a caravan roof. Ultimately, it depends on your preferences as well as how dirty your roof is. If your roof is really dirty, use an all-purpose caravan cleaner but don't dilute it as much. There should be instructions on the label telling you how much water to mix the concentrate with.
If your roof is relatively clean, you can use a gentle cleanser or dilute the concentrate a little more. Regardless of what type of cleaner you use, use a spray bottle to apply it to the roof. You can work in sections, or you can cover the whole roof in the cleanser at one time. If you have a lot of dirt to contend with, it might be better to cover the whole roof and let the cleanser sit for a few minutes first.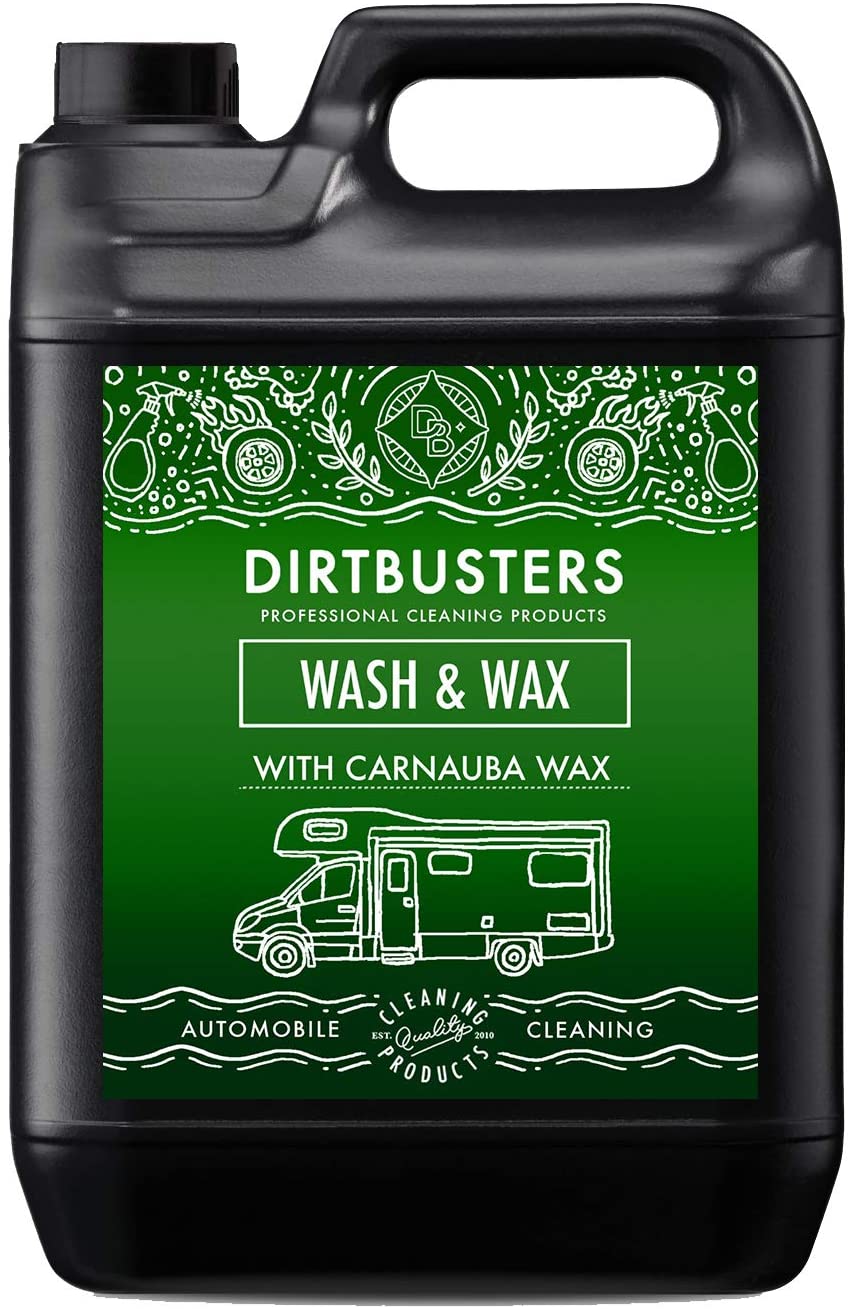 Here are some of the best cleansers out there:
3. Clean off the dirt with a soft brush or cloth
Use a long-handled soft brush or scrubber to clean off the dirt from the roof. Have a bucket of water available. Submerge the brush of cloth in the bucket, then use it to scrub the roof, working in small sections at a time.
There are a lot of good brushes and scrubbers out there, but the best ones have telescoping handles that make it easier for you to reach the centre of the caravan. Avoid brushes that are too stiff. Bristle brushes are also too harsh. Anything too firm can scratch the surface of the caravan, which can cause significant damage.
For the more delicate areas, like inside the edges of windows and skylights and any rubber seals, use a small paintbrush or a cleaning mitt.
Avoid using a pressure washer for exterior cleaning, even if you're dealing with stubborn stains. The pressure is too much for the caravans exterior, and it may cause damage.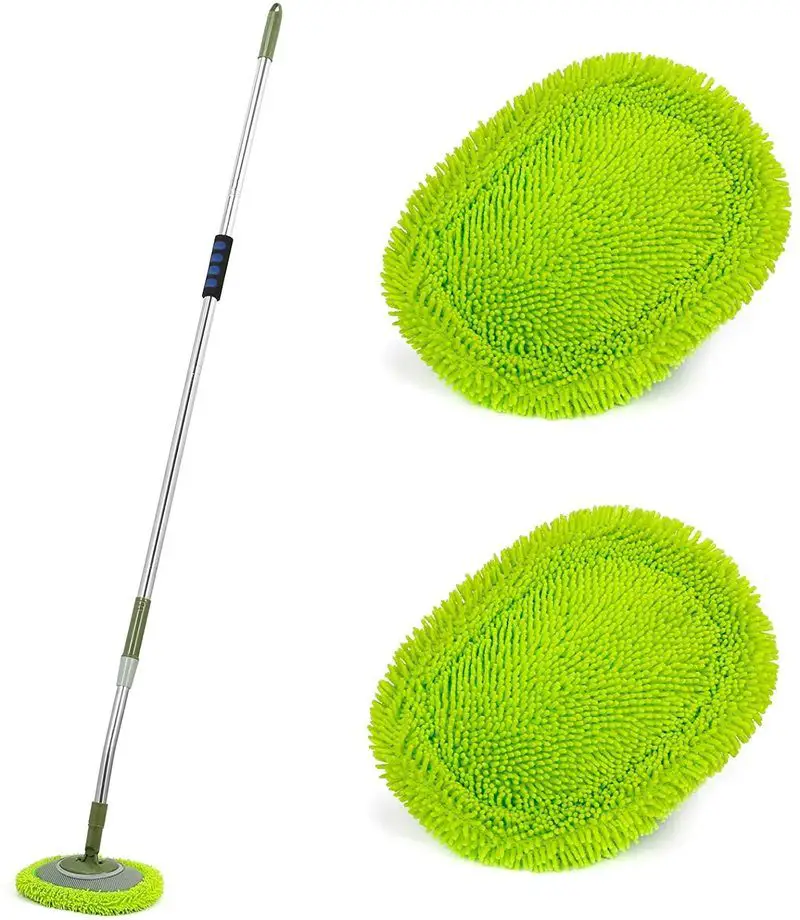 Here are some great scrubbers you can use to clean your caravan roof:
4. Give it a once-over
After you make your way around the whole roof, stop and take a good look at it. It's easy to miss a spot, so make sure you didn't miss a spot the first time around. Also, if you're cleaning your roof in the summer, the sun could evaporate some of the cleaning solution while you're working on another part of the roof.
Make sure you give the whole roof a good once-over. Apply more cleaner when needed and use your telescopic brush to scrub any of the areas where you can still see dirt. Use a hose to rinse the cleanser or a watering can if you don't have one.
5. Wax the roof to finish
After you're happy with the way your caravan roof looks, it's time to apply some wax. There are a few reasons for doing so. One, wax is just a good way to finish off your cleaning job. It shines the finish and gives it a polished look.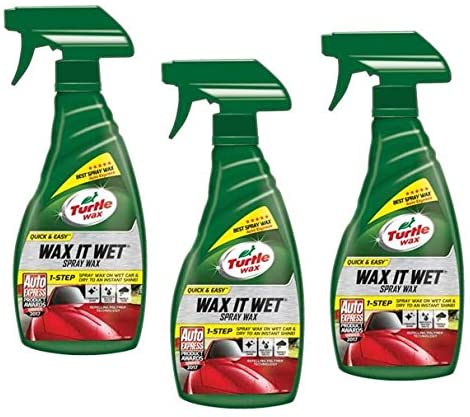 The other benefit of using wax is that it adds a layer of protection to your roof. Wax acts as a barrier against dirt, which will not only protect the surface but also make it a little easier to clean the next time.
Final Thoughts on How To Clean A Caravan Roof
While cleaning your caravan roof takes some time and effort, the process isn't all the complication. Plus, the benefits are worth it. Not only will your caravan look better, but you're also protecting it from dirt and damage.
You should try to clean your caravan roof at least every season – and even more often for the windows. That said, if you take it out on a trip and you notice it collects a lot of sap, leaves, or bird droppings while you're gone, you should clean it as soon as you get home. Maintaining a caravan is an important job, and the only way to make sure it's ready for adventure when you are.
If you want to keep your caravan roof in good shape, it's a good idea to invest in a caravan roof cover.