Your caravan tow ball is often forgotten about, but you must take care of it to ensure that it isn't damaged. You also need to keep it clean, and a great way of doing this is by using a tow ball cover.
Luckily you aren't short of choice and have a whole range of tow ball covers to choose from so you'll be able to find one to suit your needs. Although with all this choice, it can make the final buying decision more difficult, especially if you're new to tow ball covers.
With this in mind, we've created this easy to follow guide to show you the best tow ball covers on the market. We'll also show you the factors you need to consider, which will allow you to make a more informed decision. So, sit back and read on.
Maypole Tow Ball Boot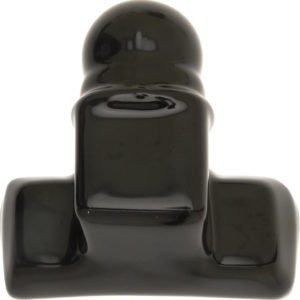 Maypole is one of the most established caravan manufacturers in the world, so it's no surprise to see them create a tow ball product for the market. This tow ball cover is made from black PVC material, making it extremely durable even through the harsher winter time.
The cover is suitable for all standard sized 50mm tow balls and does exactly what is described by keeping your tow ball well protected so you won't be disappointed.
AL-KO Soft Ball – Black – Tow Ball Cover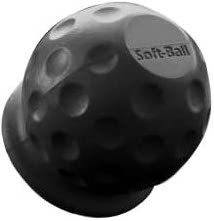 The AL-KO tow ball cover is likely going to be one of the more expensive covers available on the market, but this has also been reflected in its position as being one of the top-selling options online.
This makes a great alternative to your current option and can be easily fitted and removed without having to struggle. The cover strikes a great balance between being hard-wearing but also having a nice soft finish. Users who have different sized tow ball have also trimmed this down to make it fit so this gives you added flexibility.
Sealey TB10 Plastic Tow Ball Cover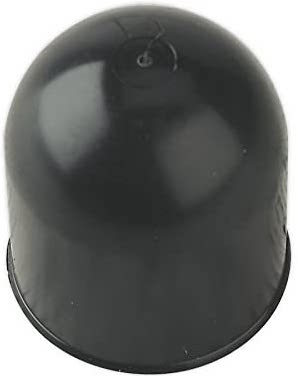 You probably see a pattern in the list, with all the big brands having their own tow ball cover solution. Sealey is no different and has created a cover which is suitable for 50mm tow ball.
Not only is it easier to put on and remove compared to other brands, but it also usually doesn't wipe off the tow-ball lubrication.                                    
Maypole 5009B PVC Hi Reach Tow Ball
Maypole has an extensive range of equipment and accessories for all of your towing and caravan requirements. It is vital to maintain your towing equipment when it's not in use, this will prolong its use and to ensure that it doesn't develop any unnecessary damage.
This PVC tow ball cover can be placed on top of your existing tow ball to protect it from the weather and to stop your hands and clothes from being covered in grease. It's suitable for both high and long reach tow balls and comes in black colour with a reflector.
Carpoint CPT0410110 Tow Bar Cover Chrome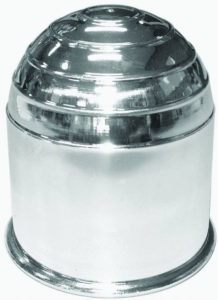 Carpoint products are sold all around the world in over 40 countries and stand for quality, reliable delivery and versatility. They have created a chrome tow ball cover which fits snuggly around standard tow balls while also looking great and provides a great alternative to the standard black tow ball covers.
If you're in the market for a gift, then this is a great option, and despite being Chrome, it is still in the same price range as the standard PVC covers. Because it's Chrome, it will take more effort to maintain and keep it in pristine condition; however, it will protect your tow ball effectively.
Tow Ball Cover Buying Guide
Size
Although tow balls tend to be similar sizes generally, it's important to ensure that your chosen tow ball cover is actually big enough to fit. The worst thing you can do is buy a cover and then when you receive it; you realise that it doesn't even fit.
Most tow balls are 50mm in size, so most manufacturers have followed this guideline and made covers that fit these dimensions.
If you're unsure of the size of your tow ball, then you can refer to your caravan user manual, or you can go out and physically measure it. If you can find a cover that will fit your tow ball, then it's recommended that you buy a bigger size because you can always manually cut it down to a smaller size to make it fit.
Brand
Because tow ball covers are relatively simple, this means they are also simple to manufacture, which has led to many brands deciding to design and bring them into the market. This can actually make the buying decision harder, but this has also helped to drive down prices.
We'd recommend sticking with the more established brands because they have been around for many years while establishing more of a track record. This will also mean that there are more reviews available to you can make a more accurate buying decision. Buying a better brand won't necessarily lead to a higher selling price, especially for this type of product that is low cost.
Material
The material that your tow ball cover is one of the main things to consider. Look at this way, your tow ball cover is going to spend the majority of its time outdoors, so it needs to be able to withstand all kinds of weather conditions including harsher wind and rain.
Ideally, you want a tow ball cover made of tough rubber because this is durable enough to last through the winter colder months. A tow ball cover isn't the type of product that you want to replace every year. By buying the most durable option, this will last you many years, and you don't have to worry about it failing.
Colour
Although most of us don't care about the colour of our covers, if this is something you're bothered about, then it's a consideration that you'll need to make. The majority of covers will be a black colour which helps it blend in with the rest of your caravan.
However, the bigger brands often make runs of their product in different colours so you will have a choice.
Price
You must have a budget in mind because the covers range in price. The price is often dependant on the brand and the type of materials that are used. The higher quality brands will usually demand a higher selling price; however, covers are generally affordable so that it won't break the bank.
Higher quality materials will mean that the cover will last significantly longer than a cover that uses cheaper lower-quality materials. So it's worth spending more initially to save the hassle of having to replace it several months later.
Having a budget also makes the buying process more straightforward because it will narrow down your potential buying options.
Looking for more protective measures to extend the life of your caravan?
We've also reviewed the best hitch covers and towing covers to add to your caravan.