Caravan owners are a tight-knit community, but you should never take your security for granted as people will use this to prey on people. Your security should be a number one priority because you don't want to go out for your daily activities and then come back to realise that your caravan has been broken into.
Similarly, when you leave your caravan, you don't want to be worrying that it's not safe because you have inadequate safety measure. Caravans are one of the biggest purchases that you'll make, so you must protect it.
This includes when you have it parked up at the caravan site or when it's in storage not being used. Thieves will always try and rob from the easy targets so even if your caravan looks secure then that's already an instant deterrent.
Most thefts are made by opportunists who are looking for vulnerable caravans, and one way to make your caravan more secure is by installing a caravan window locks. This is an easy security solution to install, and we've reviewed the best caravan window locks on the market so you can quickly get on the road to better security.
Shop Story Mini Caravan Window Alarm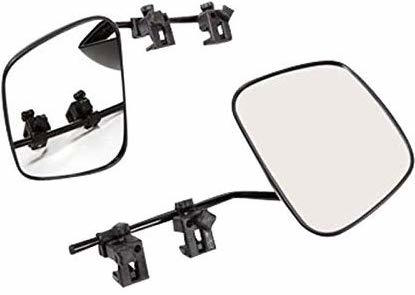 If you're looking for a window alarm, then this wireless Shop Story window alarm is a great choice. The alarm is fully wireless and needs no mains wiring, which means that it's easy to install and attach to your caravan window.
Once breached, the alarm sends out a powerful siren to put off the intruder. To install you attach the main body of the alarm on the window/door and the magnet on the door/window. There are adhesive labels to attach the alarm to each surface.
The alarm operates using magnetism with two magnetic elements, and the powerful alarm has a power of 100dB.
Noopel Door Alarm 2 Pack Wireless Window Alarm Sensor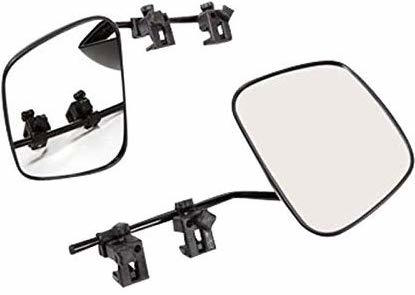 This wireless window alarm uses magnetic strips which means that it's easy to install and requires no additional wiring or screws. Even the double-sided tape is included, and the alarm provides an effective way to protect your loved ones and your possessions.
When triggered, the alarm emits a sound up to 120dB to startle and scare off the thief. This makes it great for caravan use to give you added peace of mind that your caravan has the best safety precautions and measures.
The package also includes batteries required to power the alarm, and it also has a low battery indicator, so you know when to replace the batteries.
NRS Healthcare ELRO Magnetic Door and Window Alarm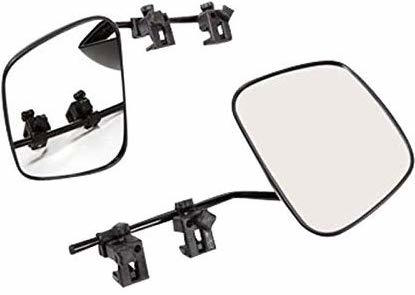 NRS Healthcare is a well-established company who are a trusted supplier to the NHS and have been supplying more than 10 million people with mobility and disability aids. The magnetic door alarm will send out an alert when a window is opened, which makes it ideal for caravan use.
This will increase your caravan security and is easy to install due to the unit having a self-adhesive that you fix to your desired surface. The alarm comes in a pack of three so you can secure up to three windows from one purchase.
Caravan Stuff 4 U WINDOW STAY LOCK KNOB & HOLDER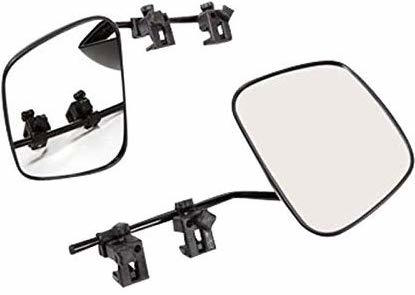 The Caravan Stuff window lock is an ideal replacement for your existing polyplastic window stay or a fresh solution if you currently don't have a window low. Traditionally the two main parts that tend to fail first are the hinges and locks of the window stay.
The package comes complete with both a hinge and a lock accompanied by a set of instructions so you can get up and running quickly.
Pennine Caravan Motorhome Lever Lock Catch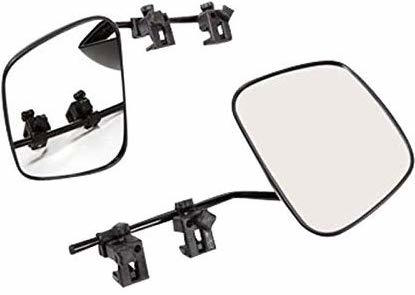 If you've ever searched for caravan products, then there's no doubt you've come across the Pennine brand. They have created a level lock catch that is specifically designed or caravans and motorhomes alike.
It comes in colour black and is made from poly plastic and brings a neutral look to your caravan and looks far better than the standard locks that they come fitted with.
The lock has a pre-drilled hole and backing plate which means that it's easy to install and will only take a few minutes from start to finish.
Polyplastic Caravan Pair Of Screw Window Stays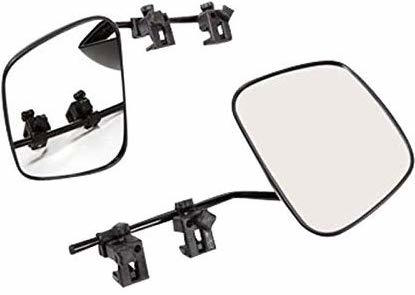 Polyplastic screw window stays come in a pack of two and measure 300mm. They have lightweight construction but are made of a durable, strong material which keeps your window firmly locked.
To install you simply screw them in and when they have retracted the length fully from hinge pin to hinge pin is then 300 mm. You'll have no issues fitting these, and it should be no more than a 5-minute task per window.
They're a little more expensive than their competitors, but if you like this kind of lock, then it's definitely worth the expense to secure the safety of your caravan.
Caravan Window Locks Buying Guide
Brand
Many different brands make window locks so we'd recommend sticking with the well-established brands. These types of brands will have been around for many years and built up a strong reputation.
Higher quality brands will tend to cost more; however, they will give you greater peace of mind that you can trust the locks to work effectively.
Warranty
Many brands will offer a warranty with their products to give your assurance that you're buying a quality product. A warranty is a period after purchase that you're product is covered against any breakages or damages.
If it breaks within this warranty period, then the manufacturer will offer a repair or replacement. It's often worth buying a slightly more expensive product if it means you'll get a longer length warranty period.
Material
As you'd expect, the material that the lock is made from is incredibly important because you want a material that is durable and strong to make it difficult for a thieve to break through if they decide to target your caravan.
The ideal lock will be made from metal or strong plastic; however, the material used will affect the price of the lock. Higher quality and durable materials will be more expensive, whereas a cheaper lower quality material will be easier to breakthrough.
We'd always recommend spending a little more to get the best caravan window lock because it's a small price to pay to protect what's inside your caravan.
Ease of Installation
It's unlikely that you're a qualified locksmith so you'll want a caravan window lock that's easy to fit your existing vehicle. You don't want to spend hours trying to fit it, and similarly, you don't want a lock that you can't fit properly, which means a thief can easily break through it.
To find out how easy a lock is to fit, you can look at product reviews from users who have used the product and can give an accurate description of fitting it. This is because manufacturers will always say that they're product is easy to use, but it isn't always true.
Types of Caravan Window Security
Window Lock
A window lock is a simple device that is fitted to the frame of your window from the inside and allows you to keep your windows securely locked so they can't be opened from the outside. This is especially necessary if your caravan windows don't come with locks fitted or the locks that are fitted aren't good enough.
This doesn't make your window indestructible, but it often works as a strong deterrent when a thief approaches your caravan.
Window Alarm
This takes your lock one step further. A window alarm can be fitted to the windows of your caravan and once you turn the alarm on, if a person breaches your window then the alarm will be triggered, and a loud siren will be emitted.
This siren is normally enough to scare a thief off or at least alert those nearby that theft is underway.
These can be used well in combination with caravan door locks and caravan alarms.